Certified Welders
Dynamic Solutions. Dependable Service.
Our team is committed to providing consistent, reliable service in a timely and professional manner. We provide a full experience from start to finish, with communication, organization, budgeting, and safety. Resulting in an efficient and superior quality product.
Servicing Industries such as Oil & Gas, Coal, Potash, Agriculture, Truck and Trailer Transport. With fully equipped mobile welding rigs (SMAW,GMAW,GTAW,FCAW) and CWB certified structural steel fabrication and repair shop. On call 24 hours a day 7 days a week
Welding:
ASME B31.3 and CSA Z662 Pipe Fabrication
CWB Division 2 Certified
Red Seal Journeyman Welders
Solid Works Design and Modeling
Weldment Consulting
Engineered Structural Steel Fabrciation, Repairs, and Alterations
Service Rig Level 3 and 4, Repair and Alterations
Mining Equipment and Plant Repairs
Farm Equipment Repairs
Truck and Transport Fabrication and Repairs
Crane and Lifting Equipment Repairs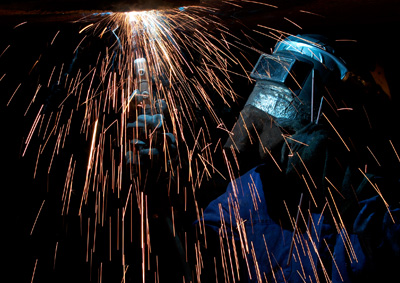 Skid Mod Packages:
Treater and Free Water Knock Out
Separator, Header and Pig Trap
Flare Stack and Knock Out
Production Piping
Pipe Rack Assemblies
Proficient in welding all ferrous/nonferrous/alloyed metals. Call us for more information.