Certified Welders
Welding:
Fully equipped mobile welding rigs. (Able to weld aluminum and stainless on site).
ASME, CSA & Z662 code pressure welding.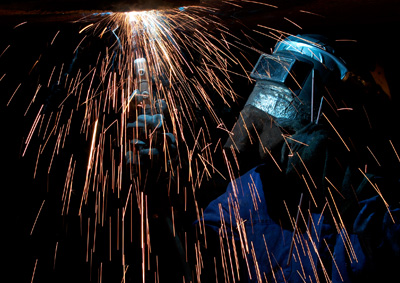 Skid Mod Packages:
Treater and FWKO's
Separator and Header
Flare Stack and Flare KO
Production Piping
Repairs to All Pressure Vessels
Shop or Field Fabrication or Repair
CWB Division 2 Certified Company:
Treater and FWKO's
Weldment Consulting
Engineered Structural Fabrication, Repairs, Alterations
Mining Equipment and Plant Repair
Crane and Lifting Equipment Repairs
Service Rig Level III and IV Repairs and Alterations
Truck and Trailer Transport Repairs
Farm Equipment Repairs
Proficient in welding all ferrous/nonferrous/alloyed metals. Call us for more information.
Click Here to View Our Certificates